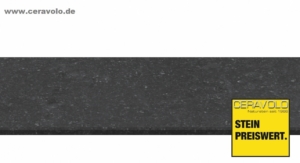 Window sills Belgian granite
Price per square meter in 2 cm thickness

165

€
Window sills Belgian granite
Price per square meter in 3 cm thickness

220

€
The price includes:
1. A long edge and both heads sanded and bevelled
- On request including water groove at the bottom along and top across.
2. Window bench surface sanded, also roughened or brushed in 3 cm. Undersides sawn.
Minimum calculation width 20 cm, minimum calculation area 0,2 Qm. Max. Length on one piece 220 cm
Window sills Belgian granite
Country of origin: Belgium
Rock type: Limestone (soft rock)
Suitable for:
- Interior sills
- Exterior windowsills
The black limestone with beautiful white veining unfortunately has a very misleading name; it is not a granite but a limestone. Nevertheless, it is very weather-resistant and is available in many finishes.
In most cases, the simply ground surface is used. Other common names for this frequently used material in Germany are Belgian bluestone, Pierre Bleue, or Petit Granit. Due to the relatively high sensitivity to scratching, we do not recommend this material for the contract area, but it is unrestricted for outdoor use and high-quality interior work.